We are a full-service boutique interior design firm that specializes in urban residential interior design and renovation management. We pride ourselves on assisting homeowners take their projects from concept to completion. We help clients mindfully design, renovate and furnish their spaces.
Our Turnkey Service is a fully-integrated interior design and home renovation process. The best part? As a client, you will enjoy design-minded quality control and the benefits of having a single point of contact from design through construction management. This means we work with you every step, down to the finishing touches. It's your home, and we want you to be happy with every detail of your completed space.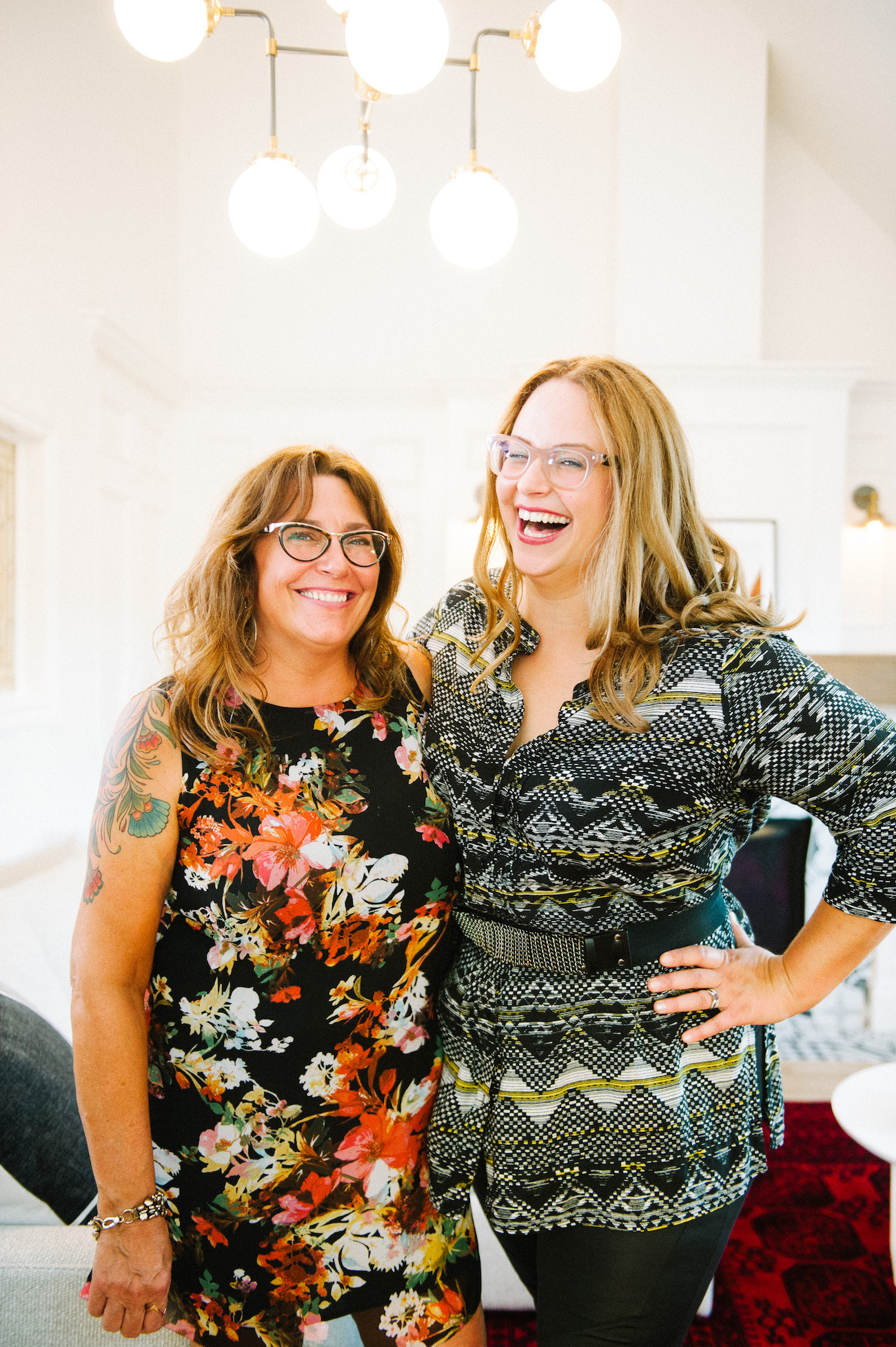 Having a single point of contact on your home design and renovation project means that you build a rapport, trust and communicate with only us. Why is this important? It saves you time and the stress of making sure everyone involved in your project is on the same page.
It Takes a Team
Every renovation is a team effort. We couldn't pull off our timely, on budget residential renovations the way we do if it wasn't for our awesome team of certified trades.
Our team is trustworthy, dependable and delivers quality. Add that to the fact that we are all a joy to be around, and you are sure to feel comfortable throughout the upheaval of your home renovation. In fact, in working with our team, you are sure to have a laugh or two along the way!
DESIGN & PROJECT MANAGEMENT PHASES
After getting acquainted with your project, we move into our Turnkey Service Process. The phases of this process break down into the following:
Phase 1 - Planning & Design
Now that we've discussed the basics, let's get down to business. During this stage, we take measurements and establish an initial design direction.
STEP 1: Review the scope of your project based on our last discussion.
STEP 2: Site measurements and photographs.
STEP 3: As-built drawings and initial space plans are underway. The design and construction team will collaborate to adjust the designs where required.
STEP 4: Preliminary Design Meeting; This is your home, so we value your feedback at this stage to help us refine the designs in the next stage. Design is personal and you are in control!
Phase 2 – Specifications & Quoting
Based on your feedback and ideas, we will refine your unique design and start confirming the details. The goal of the phase is to establish an approved final design and budget that we can use to kick off the construction phase (yay!)
STEP 1: Refine initial design based on your feedback.
STEP 2: Select finishes and furnishings.
STEP 3: Meet with trades on site for quoting purposes.
STEP 4: Presentation Meeting; We present you with final drawings, material samples, your detailed budget and a rough construction timeline for review and approval during this meeting. This is your final opportunity to make changes to selections and designs.
We take your second payment installment in order to confirm/secure trades for the timeline and move forward with procuring finishes and furnishings. Let's get this ball rolling!
Phase 3 – Procurement
Step 1: All products are ordered and prepared for construction to begin.
Step 2: Building/development permit applications are submitted.
Step 3: Detailed construction schedule is confirmed based on trade availability and order lead times.
Phase 4 – Construction Management
This phase is where we really shine! Instead of the design team just handing the keys to the construction team, we work closely with them and you through this entire phase. We've proven that this collaborative approach has the best results – with so many incredibly skilled people involved, how could it not?
STEP 1: The site is prepped for construction.
STEP 2: The work is underway! We will have regular site meetings with our construction team to review progress. Here we will discuss any opportunities, ideas or challenges that have arisen. We communicate with you using your project binder and via phone/email when necessary.
STEP 3: We provide scheduling and budgeting updates as they come up. Change orders are issued for all changes affecting the budget and/or scope to ensure the process is easy for you to manage. Progress payments are invoiced at milestones as per contract.
STEP 4: The construction is completed and the space is cleaned.
Phase 5 – Wrap Up
Welcome to your new space! You're back in your (new and improved) home and we're applying the final touches.
STEP 1: You'll review the final working budget. An invoice is issued for the final closing balance.
STEP 2: We need to review and discuss the project. Any deficiencies are identified and managed if necessary.
STEP 3: We set up your new space with furniture and decor and take pictures of your photo-ready space! It must be shown off!
STEP 4: Glass of bubbly anyone? Let's celebrate!. Want to thank us? Refer us to your friends. We would really appreciate that!