The entryway, while being the first space that is seen, often gets the least amount of love. But why not transform this area from overlooked eyesore to a room that beckons you to come in for more? Take a gander at three of our favourite entryway looks– from petite portico to grand gateway, there's a solution for every space!
1. Cozy Corner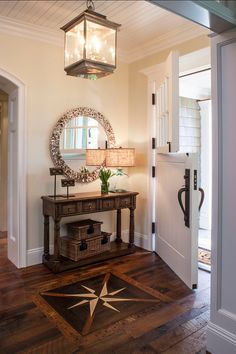 Coveting a dreamy entryway but lacking the floor space? Set up tall, narrow table with a bowl for keys and loose change, mount a pretty mirror for last-minute lipstick checks and call it a day!
2. Halls of Wonder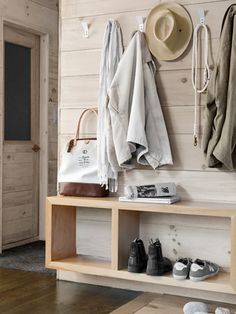 Take an unused hallway from wasted wall space to a lovely and functional floating foyer. Transform a drab space using reclaimed wood planks as a modern country wall treatment. Drill in a floating bench/ shoe storage combination and finish off the look with hooks for coats and hats.
3. Make an Entrance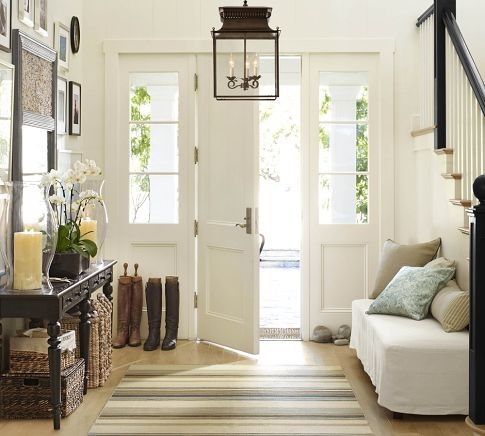 Have enough space to make a real statement? Set the tone for the rest of your home by making your entryway plush, dramatic and inviting. The traditional console table and light fixture ground the space and lend a formal feel, while the slipcovered seating and airy decor keep this entry warm and approachable.
Still searching for the perfect makeover look for your entryway? Find more inspiration in our Houzz ideabook and on our Pinterest page. See you next week!